Quality Intermediate Municipal Bond Strategy
The primary investment objective of the Quality Intermediate Municipal Bond Strategy is to seek current income that is substantially exempt from federal income tax. A secondary objective is to seek total return with relatively low volatility of principal.
The strategy invests principally in investment-grade, intermediate-term municipal obligations issued by state and local authorities. The strategy normally invests at least 80% of its net assets in a diversified portfolio of bonds and debentures, the interest on which is exempt from regular federal income and alternative minimum taxes. To achieve its quality and preservation of capital objectives, the strategy primarily invests in pre-refunded bonds, general obligations and essential service revenue issues.
To learn more, contact one of our investment professionals.
Tax-Exempt Strategies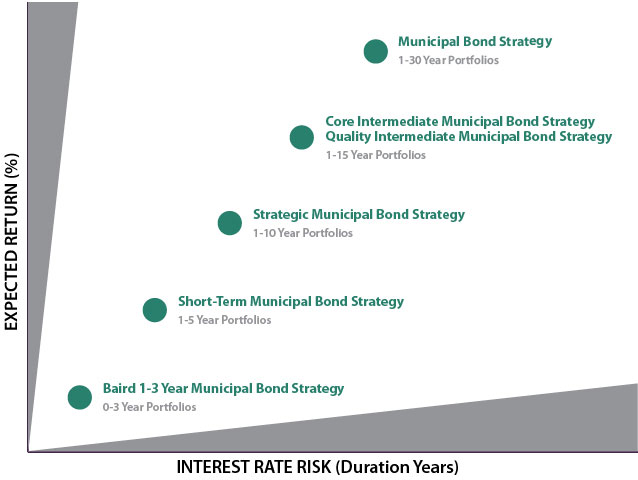 Taxable Strategies