Ultra Short Bond Strategy
The investment objective of the Ultra Short Bond Strategy is to seek current income consistent with the preservation of capital.
The strategy normally invests at least 80% of its net assets in the following types of U.S. dollar-denominated debt obligations:
U.S. government and other public sector entities
Asset-backed and mortgage-backed obligations of U.S. and foreign issuers
Corporate debt of U.S. and foreign issuers
Money market instruments
The strategy invests primarily in investment-grade debt obligations, but may invest up to 10% of its net assets in non-investment-grade obligations. Non-investment-grade obligations, at the time of purchase, are generally rated at least B or higher by at least one major rating agency or, if unrated, determined by Baird Advisors to be comparable in quality to the rated obligations.
To learn more, contact one of our investment professionals.
Taxable Strategies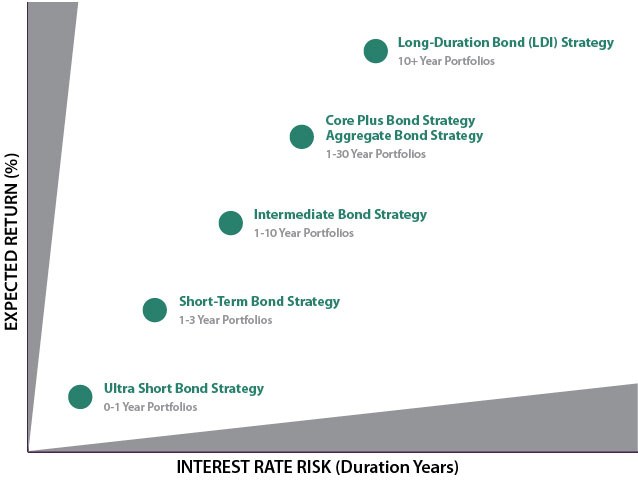 Tax-Exempt Strategies