Baird Advisors Partners with Habitat for Humanity to Serve Milwaukee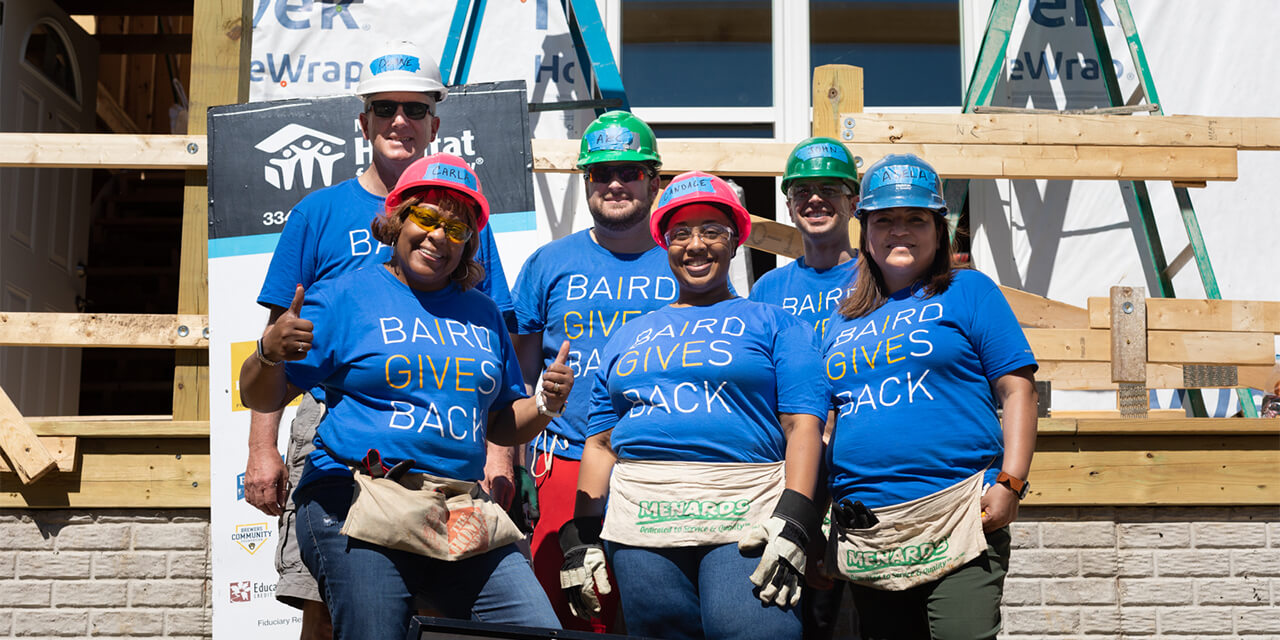 In keeping with their commitment to service leadership, the Baird Advisors team recently partnered with Habitat for Humanity to build a home for a family in Milwaukee, where Baird's home office is located. The desire to help people while improving lives and futures in the communities they serve is at the core of Baird Advisors' values.

Habitat for Humanity's vision focuses on creating a world where everyone has a decent place to live, as affordable housing can be exceedingly difficult for many Milwaukee-area residents. Today, nearly 60% of Milwaukee residents pay between 40% and 70% of their income towards rent.

"Service leadership is at the very core of how we operate our business and build our unique culture. Our team feels incredibly blessed, and this is one way we can give back to the community and make Milwaukee a better place," said Pierson.

The future residence is in Milwaukee's Harambee neighborhood, which has been central to the culture and heritage of the Black community in Milwaukee for decades. Over the years, the neighborhood has been impacted by redlining, race riots of the 1960s and the construction of the I-43 freeway. Milwaukeeans are now working to build back the neighborhood to provide its residents with a sustainable community.

Candace Watson, Portfolio Manager Specialist with Baird Advisors, grew up in the Harambee neighborhood. She shared,
It was in this community where I developed a strong sense of faith, loyalty, and hard work. This neighborhood was very close knit. Each home in the area tells a phenomenal story! Educators, medical professionals, musicians, and factory workers are among the professionals I grew up with, setting a high standard for success and achievement. Many of us stay connected and have enjoyed successful lives.

Candace Watson, Portfolio Manager Specialist with Baird Advisors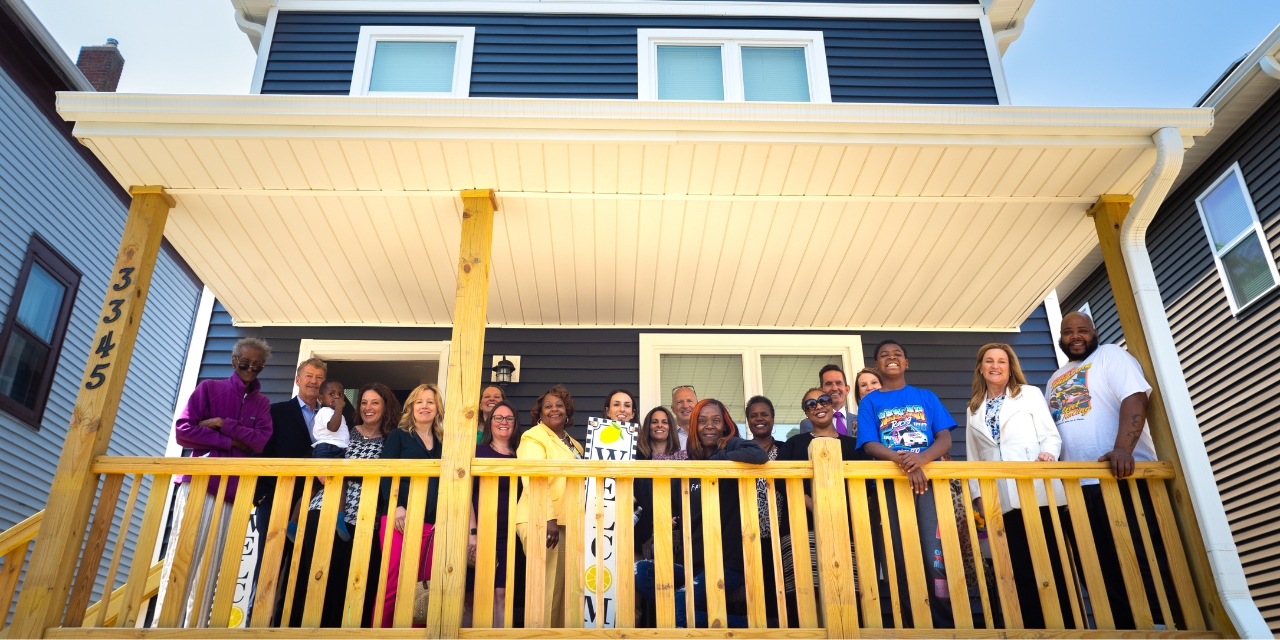 In March 2022, fundraising efforts began, and the team exceeded their goal in just three weeks. In months following, Baird Advisors' associates volunteered at the home site participating in framing, siding, window installation, and painting the interior. Habitat recently celebrated Baird Advisors' efforts during the house dedication for the homeowner on June 7, 2023.

Mary Ellen Stanek, Co-Chief Investment Officer of Baird Advisors, reflected on the importance of giving back, saying, "We need to be responsible for the communities that we serve – we need to take good care of each other."