BUBIX
Ultra Short Bond Fund
inception date
12/31/2013
total fund aum (millions)
$6,813.90
As of 9/30/2021
morningstar category
Ultrashort Bond
Overview
---
The Fund is managed through a duration-neutral, risk-controlled approach with a strong emphasis on the long-term perspective. The investment objective of the Fund is to seek current income consistent with preservation of capital. The Fund's benchmark is the Bloomberg U.S. Short-Term Government/Corporate Index. The Fund normally invests at least 80% of its net assets in the following types of U.S. dollar-denominated debt securities:
U.S. government and other public-sector entities
Asset-backed and mortgage-backed obligations of U.S. and foreign issuers
Corporate debt of U.S. and foreign issuers
Money market instruments
The Fund invests primarily in investment-grade debt securities, but may invest up to 10% of its net assets in non-investment-grade securities.
Awards
---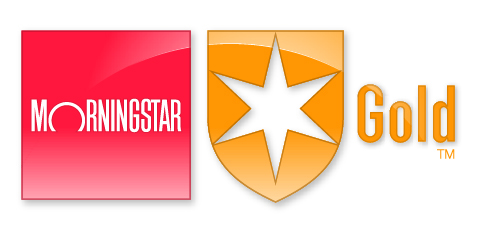 The Baird Ultra Short Bond Fund (Institutional Class) received a Gold Morningstar Analyst Rating.™ The Fund's Investor Share Class received a Silver Morningstar Analyst Rating.™
Top
Performance
| | 1 Month | 3 Month | YTD | 1 Year | 3 Years | 5 Years | Since Inception |
| --- | --- | --- | --- | --- | --- | --- | --- |
| Ultra Short Bond Fund | -0.07 | 0.01 | 0.19 | 0.37 | 1.77 | 1.70 | 1.45 |
| Bloomberg Short-Term U.S. Government/Corporate Bond Index | 0.00 | 0.03 | 0.14 | 0.19 | 1.59 | 1.45 | 1.07 |
Disclosure

Performance data quoted represents past performance. Past performance does not guarantee future results. Investment return and principal value of an investment in the fund will fluctuate so that an investor's shares, when redeemed, may be worth more or less than their original cost. The funds' current performance may be lower or higher than the performance data quoted.

The Fund may invest in mortgage- and asset-backed securities which may be subject to prepayment risk and thus may be more sensitive to interest rate changes than other types of debt securities. The Fund may also invest in U.S. dollar-denominated securities issued by foreign issuers which involve additional risks including political and economic instability, differences in financial reporting standards and less regulated securities markets. Non-investment-grade bonds involve greater risk of default and bankruptcy than investment-grade securities. While the U.S. government has historically provided financial support to various U.S. government-sponsored agencies, no assurance can be given that it will do so in the future if it is not obligated by law. A bond's market value may be affected significantly by changes in interest rates – generally, when interest rates rise, the bond's market value declines and when interest rates decline, its market value rises ("interest rate risk").

The advisor has contractually agreed to waive management fees in an amount equal to an annual rate of 0.15% of the average daily net assets for the Fund until April 30, 2022. The agreement may only be terminated prior to the end of this term by or with the consent of the board of directors of Baird Funds, Inc.

The Bloomberg Short-Term U.S. Government/Corporate Index contains securities that have fallen out of the U.S. Government/Credit Bond Index because of the standard minimum one-year-to-maturity constraint. Indices are unmanaged and are not available to direct investment.

Time periods greater than one year are annualized.
Morningstar Rankings
| | Category | Overall | 3 Year | 5 Year |
| --- | --- | --- | --- | --- |
| Ultra Short Bond Fund | Ultrashort Bond | (213 funds) | (213 funds) | (168 funds) |
Disclosure

The Morningstar Rating™ for funds, or "star rating", is calculated for managed products with at least a three-year history. Exchange-traded funds and open-ended mutual funds are considered a single population for comparative purposes. It is calculated based on a Morningstar Risk-Adjusted Return measure that accounts for variation in a managed product's monthly excess performance, placing more emphasis on downward variations and rewarding consistent performance. The Morningstar Rating does not include any adjustment for sales loads. The top 10% of products in each product category receive 5 stars, the next 22.5% receive 4 stars, the next 35% receive 3 stars, the next 22.5% receive 2 stars, and the bottom 10% receive 1 star. The Overall Morningstar Rating for a managed product is derived from a weighted average of the performance figures associated with its 3-, 5-, and 10-year (if applicable) Morningstar Rating metrics. While the 10-year overall star rating formula seems to give the most weight to the 10-year period, the most recent 3-year period actually has the greatest impact because it is included in all three rating periods.

© 2021 Morningstar, Inc. All Rights Reserved. The information contained herein: (1) is proprietary to Morningstar; (2) may not be copied or distributed; and (3) is not warranted to be accurate, complete or timely. Neither Morningstar nor its content providers are responsible for any damages or losses arising from any use of this information.

The Morningstar Analyst Rating™ is not a credit or risk rating. It is a subjective evaluation performed by Morningstar's manager research group, which consists of various Morningstar, Inc. subsidiaries ("Manager Research Group"). In the United States, that subsidiary is Morningstar Research Services LLC, which is registered with and governed by the U.S. Securities and Exchange Commission. The Manager Research Group evaluates funds based on five key pillars, which are process, performance, people, parent, and price. The Manager Research Group uses this five-pillar evaluation to determine how they believe funds are likely to perform relative to a benchmark over the long term on a risk adjusted basis. They consider quantitative and qualitative factors in their research. The impact of the weighted pillar scores for people, process and parent on the final Analyst Rating is further modified by a measure of the dispersion of historical alphas among relevant peers.

The Analyst Rating scale is Gold, Silver, Bronze, Neutral, and Negative. For active funds, a Morningstar Analyst Rating of Gold, Silver, or Bronze reflects the Manager Research Group's expectation that an active fund will be able to deliver positive alpha net of fees relative to the standard benchmark index assigned to the Morningstar category. The level of the rating relates to the level of expected positive net alpha relative to Morningstar category peers for active funds. Analyst Ratings ultimately reflect the Manager Research Group's overall assessment, are overseen by an Analyst Rating Committee, and are continuously monitored and reevaluated at least every 14 months.

For more detailed information about Morningstar's Analyst Rating, including its methodology, please go to https://shareholders.morningstar.com/investor-relations/governance/Compliance--Disclosure/default.aspx.

The Morningstar Analyst Rating (i) should not be used as the sole basis in evaluating a fund, (ii) involves unknown risks and uncertainties which may cause the Manager Research Group's expectations not to occur or to differ significantly from what they expected, and (iii) should not be considered an offer or solicitation to buy or sell the fund.
Distributions
| Income | Record Date | Reinvest Date | Payable Date | Reinvest Price |
| --- | --- | --- | --- | --- |
| 0.00338812 | 9/23/2021 | 9/24/2021 | 9/27/2021 | 10.06 |
| 0.00347544 | 8/24/2021 | 8/25/2021 | 8/26/2021 | 10.06 |
| 0.00389748 | 7/26/2021 | 7/27/2021 | 7/28/2021 | 10.07 |
| 0.00423004 | 6/24/2021 | 6/25/2021 | 6/28/2021 | 10.07 |
| 0.00461789 | 5/24/2021 | 5/25/2021 | 5/26/2021 | 10.07 |
| 0.00467900 | 4/23/2021 | 4/26/2021 | 4/27/2021 | 10.07 |
| 0.00329934 | 3/24/2021 | 3/25/2021 | 3/26/2021 | 10.07 |
| 0.00632020 | 2/24/2021 | 2/25/2021 | 2/26/2021 | 10.07 |
| 0.00486100 | 1/25/2021 | 1/26/2021 | 1/27/2021 | 10.08 |
Portfolio Characteristics
| Quality Profile | Fund | Index |
| --- | --- | --- |
| U.S. Treasury | 21.2% | 76.3% |
| U.S. Agency | 0.0% | 3.7% |
| AAA | 20.7% | 0.2% |
| AA | 3.1% | 2.0% |
| A | 19.6% | 11.4% |
| BBB | 34.6% | 6.4% |
| Below BBB | 0.0% | 0.0% |
| Not Rated | 0.9% | 0.0% |
Disclosure

The quality profile is calculated on a market value-weighted basis. Per the Baird Funds prospectus, each security in the Fund is assigned the highest credit quality rating provided by a nationally recognized statistical rating organization (e.g. S&P, Moody's, Fitch). For pre-refunded securities, the reported credit quality reflects the highest reported rating from S&P, Moody's or Fitch for the underlying collateral. Per the Bloomberg index controlling rating methodology, each security in the index is assigned a rating using S&P, Moody's, and Fitch (middle of three ratings, lower of two ratings, or singular rating if rated by one rating agency). Ratings are measured on a scale that generally ranges from AAA (highest) to D (lowest).

Totals sum based on unrounded data. Breakouts are shown rounded to the nearest tenth and may not visually sum.