Long Duration Bond (LDI) Strategy
The investment objective of the Liability-Driven Investing Portfolio Strategy is to seek an annual rate of total return, before expenses, greater than the annual rate of total return of a benchmark selected for the client's portfolio. The particular benchmark is selected based on the specific client portfolio's investment objectives and may be either a published benchmark or a custom benchmark.
To learn more, contact one of our investment professionals.
Taxable Strategies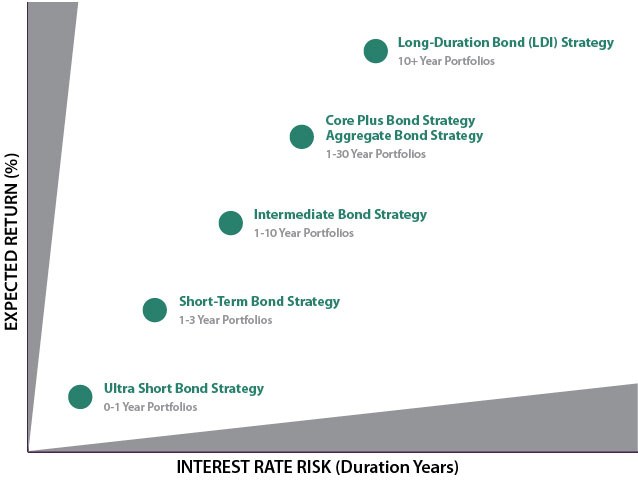 Tax-Exempt Strategies