The investment objective of the Short-Term Bond Strategy is to seek an annual rate of total return greater than the annual rate of total return of the Bloomberg 1–3 Year U.S. Government/Credit Bond Index.
The strategy normally invests at least 80% of its net assets in the following types of U.S. dollar-denominated debit obligations:
U.S. government and other public sector entities
Asset-backed and mortgage-backed obligations of U.S. and foreign issuers
Corporate debt of U.S. and foreign issuers
The strategy only invests in debt obligations rated investment-grade at the time of purchase by at least one major rating agency or, if unrated, determined by Baird Advisors to be investment-grade.
To learn more, contact one of our investment professionals.
Taxable Strategies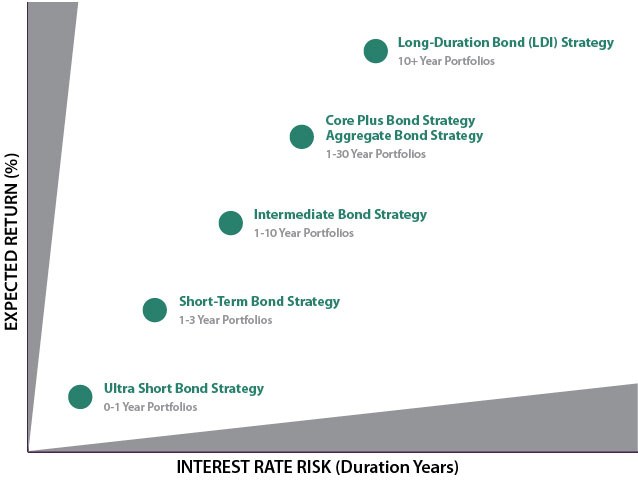 Tax-Exempt Strategies