Short-Term Municipal Bond Strategy
The investment objective of the Short-Term Municipal Bond Strategy is to seek a high level of current income that is exempt from federal income tax and is consistent with the preservation of capital.
The strategy invests in a broadly diversified portfolio of federally tax-exempt municipal obligations issued by governmental authorities throughout the U.S. and its territories. The Fund may invest in all types of municipal obligations, including pre-refunded bonds, general obligation bonds, revenue bonds and municipal lease participations.
To learn more,
contact one of our investment professionals
.
Tax-Exempt Strategies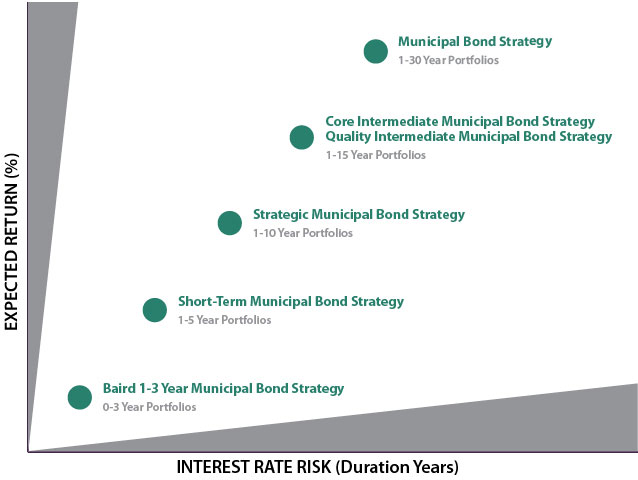 Taxable Strategies